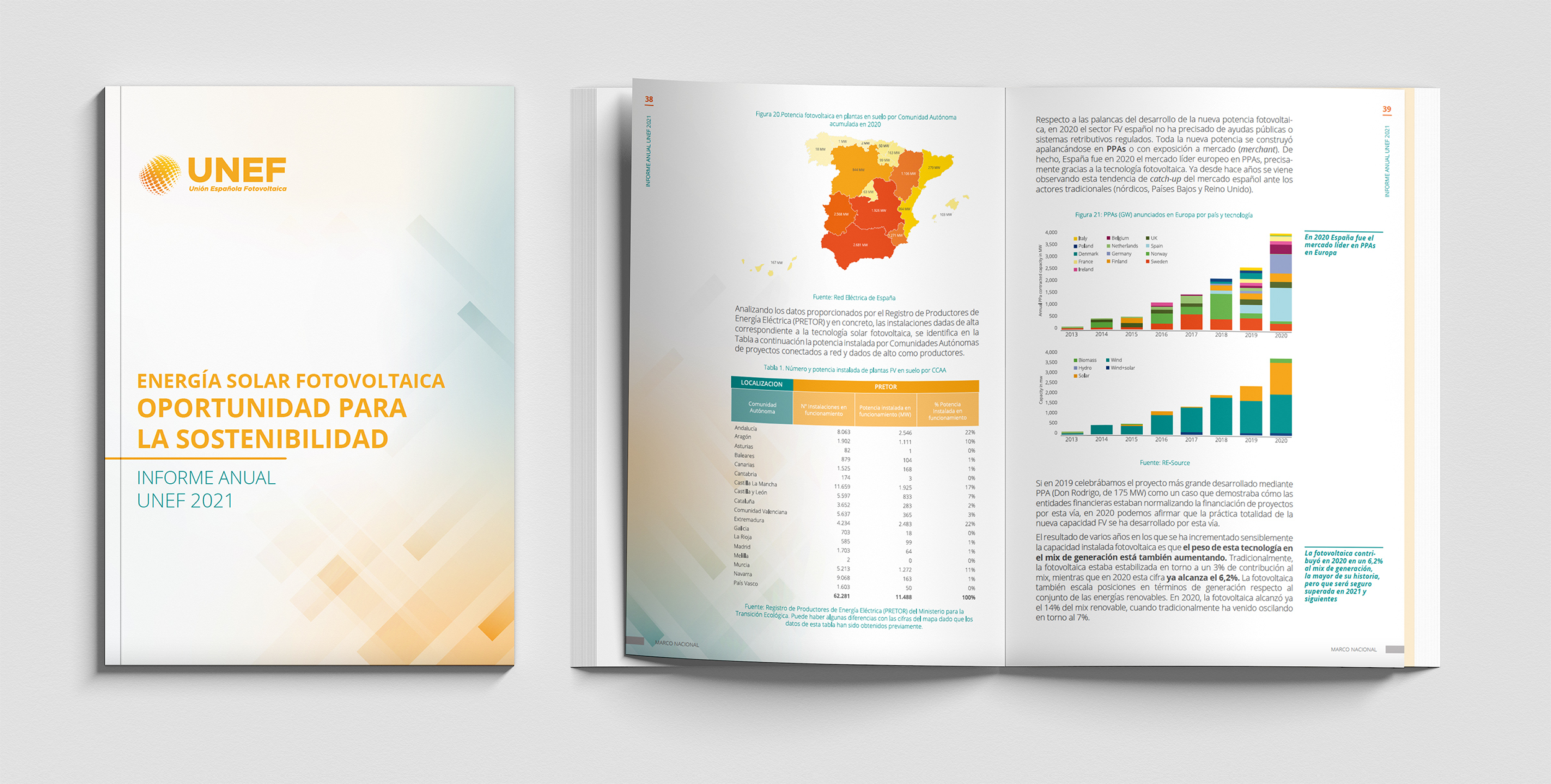 For the last few years, IUNEF's Annual Report (check past editions) has become the reference publication of the solar energy sector, an extensive document that includes the most up-to-date data, the most relevant information and the companies that are part of the association, among other issues icación de referencia del sector de la energía solar.
The latest version, published in the summer of 2021, has consolidated the figures, with a 21% increase in downloads and printed distribution that continues throughout the year.
Printed distribution (+1.500 copies) to national and international organizations, embassies, energy entities, political parties and companies.
+12.000 downloads from our website.
More than 100 impacts national and international media.
More than 100 companies have relied on this document in recent years to increase their penetration in the national market. Last year a total of 25 associated companies reserved their advertising spaces. Are you going to run out of your space?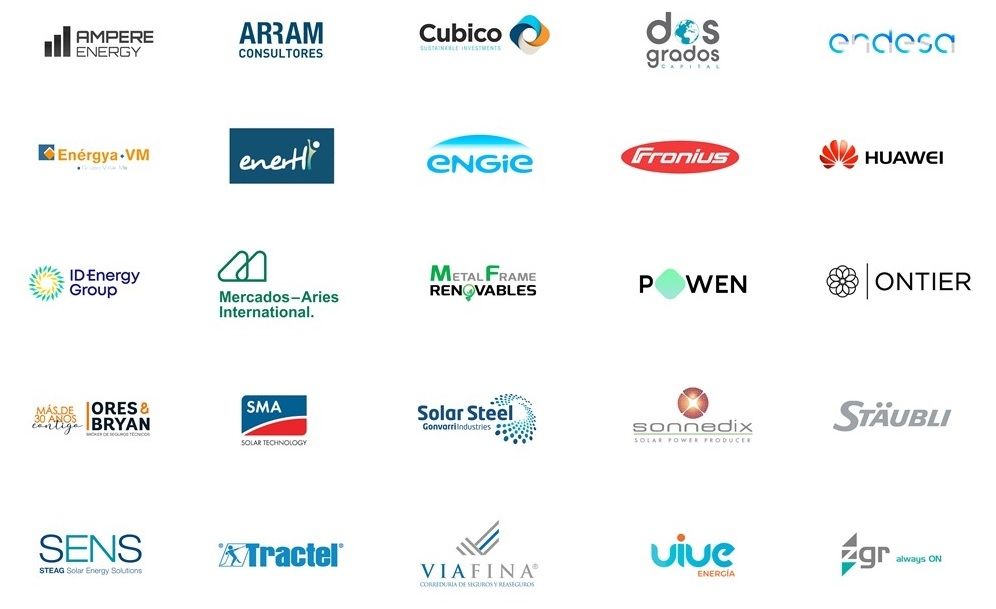 Contact our Events and Sponsorship Department and don't be left out!
Begoña Haces - Events and Sponsorships Executive